Falcon Group of Institutions
The Falcon Group is one of India's largest educational conglomerates where approximately 1000 teaching and non-teaching faculty provide world class education for more than 1,00,000 students. Spread across 9 branches in India. We also run fully fledged institutes for civil services, coaching centres.

Today, the Falcon Group stands tall and proud for setting benchmarks in academic excellence. 28 of experience in fulfilling the aspirations of India's students has given us conviction and confidence to aim higher and bigger always. Our students are known world over for making great strides in intra-national and international competitive examinations and clinching success with top-notch results.

The Falcon family is committed to bringing out the best in every student by imparting a strong educational foundation. Given the dynamic and global nature of education in the 21st century, we are constantly working hard and reinventing ourselves with the ultimate goal of creating exceptional and enriching student experiences.
Why Choose Us?
Learning is pivotal for a student's success in academics and life. At Falcon, we encourage students to embrace this fast, changing world and making them ready for tomorrow by bring their constant learning partner. We craft learning journeys for every student that addresses their unique needs. We believe in the power of one to one teaching that addresses, every child's teaching needs.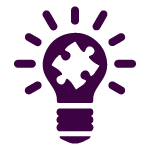 Vision
• Dream it, Believe it & Achieve it.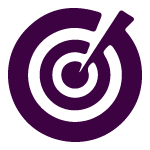 Mission
• Determination
The Falcon Group strongly emphasizes the true nature of determination in pursuit of the most tangible forms of academic success.

• Progress
In realizing our mission, we hold the necessity of progress as paramount. Our direction is futuristic and transitional.

• Service
The Falcon Group shall continue to utilize material and intellectual resources and evolve a social temperament in the name of service to the nation and humanity at large.

• Academic Rigor
To help develop a natural tenacity to grasp academic concepts, master its content, experiment with methodology and apply complex approaches in a meticulous manner.
Over View
Our widely experienced teaching faculty and globally relevant curriculum equip students with well-rounded knowledge and high academic caliber. FALCON offers primary and secondary education and intensive coaching courses. We create a learning ecosystem where students make the best use of an enabling campus infrastructure and integrated technology to become tomorrow's change makers. Our academic performance is an exemplary result of an unwavering student-centric approach.